Easy Peppermint Chocolate Cupcakes
Wednesday, December 24, 2014
I love the combination of peppermint and chocolate.
And I'm not alone.
The first results on Pinterest.
I was having a pretty bad craving yesterday so I decided to make a quick batch of peppermint chocolate cupcakes to satiate my craving.
These cupcakes are easy because they use a box cake mix and canned frosting. But they taste like Christmas.
Easy Peppermint Chocolate Cupcakes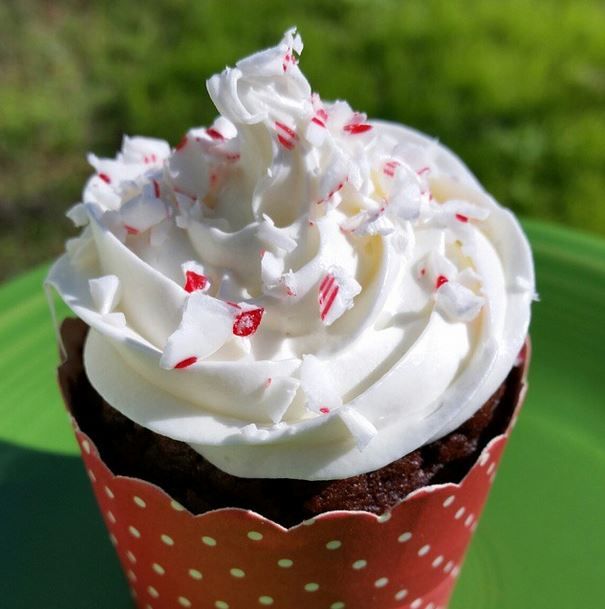 Prep time:
5 minutes
Cook time:
20 minutes
Total time:
25 minutes
Yield:
24 cupcakes
Ingredients
1 box

Chocolate Cake Mix

1 tsp

Peppermint Extract
For Frosting
1 can

White or Chocolate Frosting

Candy Canes
Cooking Directions
Put all of the ingredients the cake mix calls for into a bowl (water, eggs, oil, and cake mix). Before you start to mix the batter add the peppermint extract.
Mix all the ingredients together, according to the box instructions.
Pour the batter into your cupcake liners and bake according to the box instructions.
After the cupcakes have cooled - frost them.
Take a few candy canes, put them in a sandwich bag and using a can or jar, crush the candy canes until the pieces are bite size.
Sprinkle the candy cane bits on top to decorate.
Some Helpful Tips:
Before you add the batter to the liners, taste the batter to see if there's enough peppermint flavor. You may want to add more. The flavor does lessen as the cakes bake but I found that one teaspoon was a great way to have a hint of peppermint without overpowering the chocolate flavor.
I piped the frosting on the cupcakes. You CAN use canned frosting but it helps if you whip it with a mixer. The peaks will become stiffer and they'll frost prettier. Sometimes, depending on your area (humidity, elevation, etc.) you might have to add some confectioner's sugar on top of whipping the frosting to get the right consistency.
You DEFINITELY don't have to pipe them.